The Latest News from Sergeants 3
No Cloonial Barracks this year, as we announced earlier but it will return in the future as BromCon. Meanwhile we are working away on the release of the 40th anniversary edition of The Sword and The Flame. By year's end this newest addition to the TSATF family will be available.
As always, we appreciate all of your support over the years. And we look forward to the future.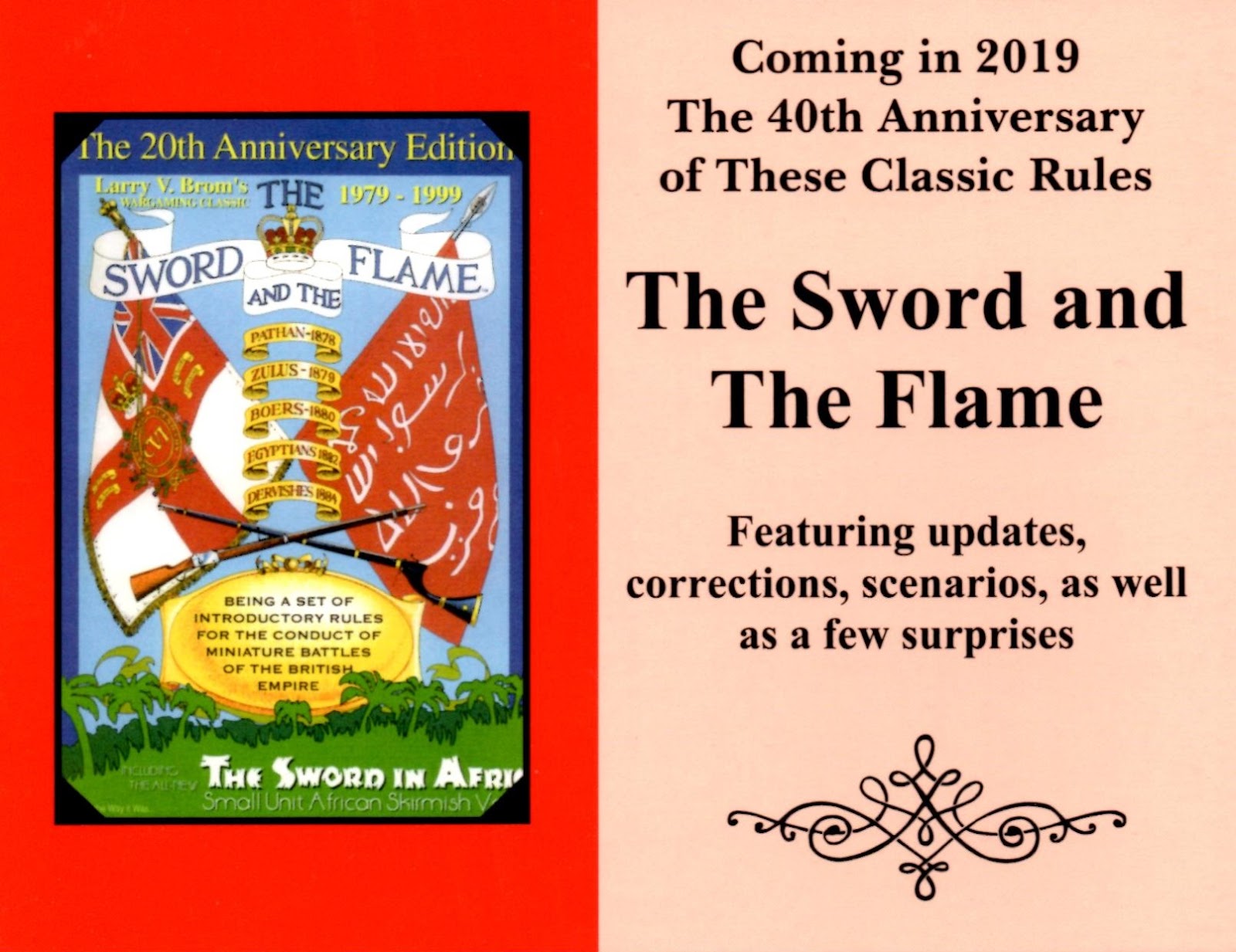 Sergeants 3

"Still making history on a small scale!"